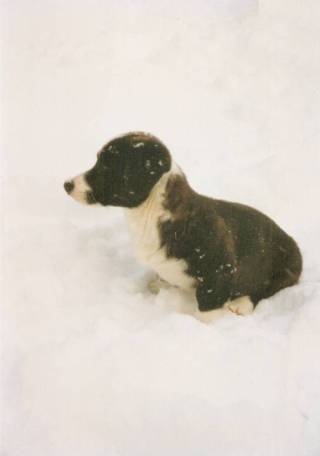 On August 27th, Iron Hill Farm lost one of its favorites. Ch. Davenitch Caboose on the Loose, ROMB was one of our first Cardis, our first true show dog, one of our best friends. He died of old age, a stroke, but was a happy old man to the end.
We'll remember him playing gently with rowdy grandpups hanging painfully off his tail, ears and cheeks, never so much as growling a warning. We'll always think of him focused on all the good smells of the neighborhood on a walk, greeting friends with a wagging tail and a tongue-out corgi-smile. We'll have an image of his grudging good behavior in the show ring, winning nonetheless, then maddeningly turning into his cheerful self the instant he was out of the car and at home.
Caboose leaves many children, grand-children and even great-grandchildren gladdening the lives of many pet and show corgi owners. He passed on his big, sturdy feet, an even, friendly temperament and beautiful face to champions and companions. We'll miss him.
Good dog, Caboose.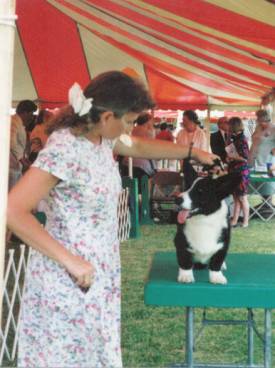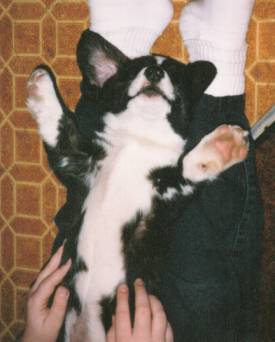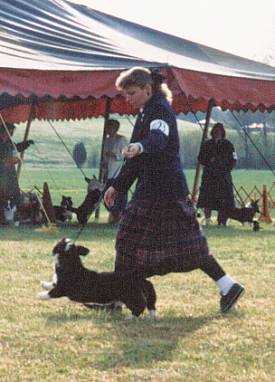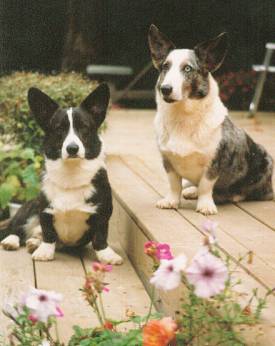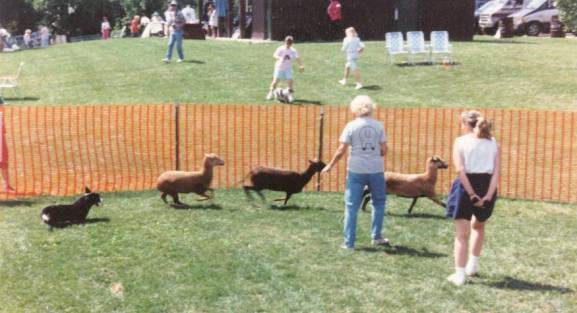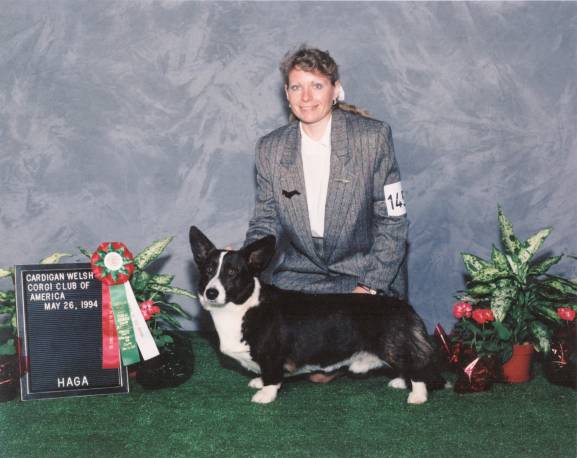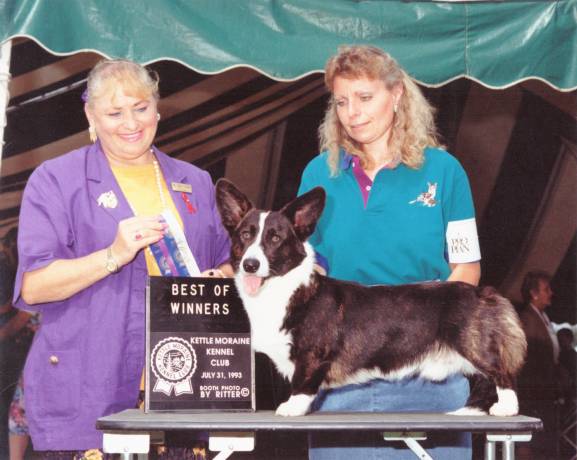 Iron Hill Farm
Karen Johnson
595 Jeffery Drive
Scottsboro, Alabama 35769
(256) 259-2164
Updated 8/28/2005